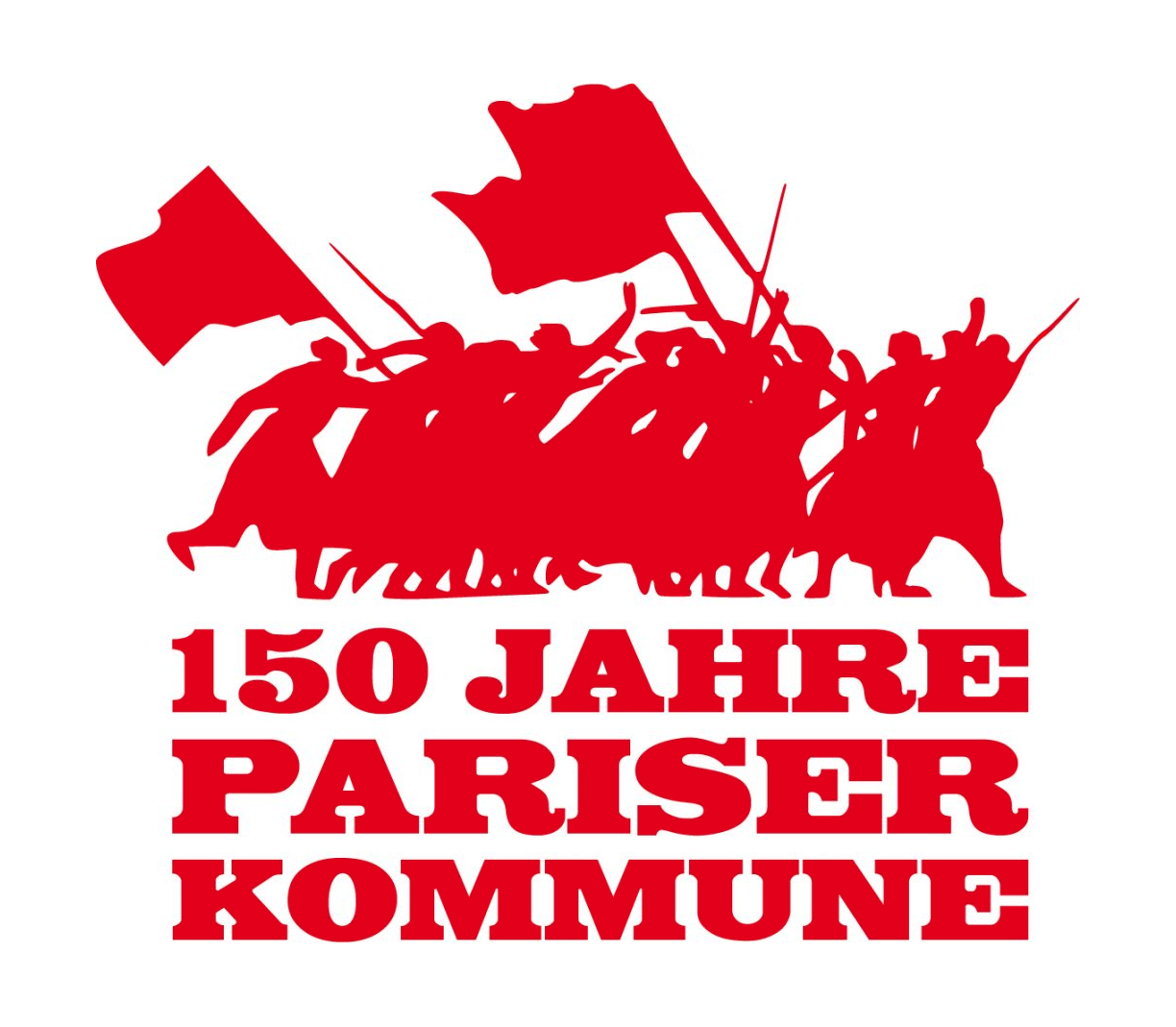 Welcome to the exhibition 150 Years of the Paris Commune
2021 marks the 150th anniversary of the Paris Commune. On 18th March 1871, many Parisians rose up to take matters into their own hands.
They no longer wanted to be the exploited men and women who built and enriched Paris but not for their benefit. Instead, they slaved away for the rich. At last, they wanted to live according to their interests and needs. The specific moment in time at the end of the Franco-Prussian war carried the possibilities to seize power in Paris.
Based on previous experience of revolutionary movements such as those of 1789 and 1848, the Commune was able to unfold its effect. The spark of the revolution released ideas, forces and feelings.
In a short time, the Commune finalized a lot of decisions that made life of the former exploited majority more just. The rich, scared to death, retreated to their castles on the outskirts of Paris.
Concepts like solidarity, participation, self-organisation, the joint struggle for decent living conditions and a genuine socialist society are etched on the collective consciousness since the days of the Paris Commune.
The commune of 1871 had an impact on many revolutionary movements around the world that would later bring about fundamental changes in the social balance of power.
Our group consists of political activists with various left-wing backgrounds. In 2020 we started to conceive an exhibition to celebrate the 150th anniversary of the Paris Commune. We argued firmly but heartily and collected a lot of stuff that were written, played and sung about the Commune, talked to experts and old comrades. Our special thanks goes to Paris based association Les Amies et Amis de la Commune de Paris (1871), who supported us generously with their expertise.
Now a travelling exhibition has been created, that we will present at several venues. An accompanying programme containing a variety of events will go along with this exhibition.
The history of the Paris Commune is a spark in the history of class struggles – look for it and get organised!
The exhibition collective
---
The future is still unwritten
This exhibition doesn't make claims of being complete. The history of the Paris Commune was received from the present in order to bring it closer to the broad public. We want to honour the 150th anniversary of the Paris Commune and highlight its key events on 15 exhibition panels.
Well then – what to do next?
The travelling exhibition can be shown at a place of your choice as well. You can use it to undertake a project at your school or in your neighbourhood or whatever you may like. You may also share ideas for events or look for fellow campaigners or start a reading circle.
Wherever this exhibition is going to take you, you are welcome to contact us if you are looking for support. We won't leave you all by yourself with that spark in your heart.